Baby Bathrobe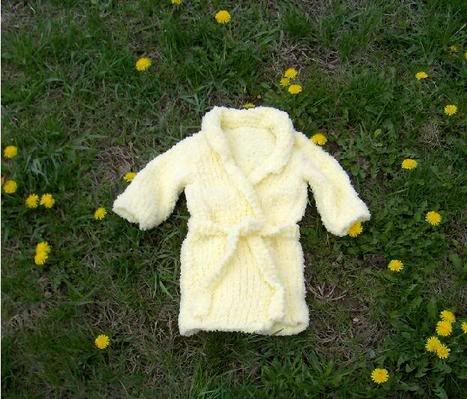 Pattern:
Bathrobe, From Filatura di Crosa
Baby Knits Book
Yarn:
Bernat Lulu
Color Yo Yo Yellow, I used 5 balls and held it double throughout.
Notes:
I love this little bathrobe. The pattern was one of those "left side same as right, reverse shaping" ones so it requires a little thinking, nothing too strenuous though. The patterns doesn't call for beltloops but I do need to put some little ones on, I'll sew them in at the seams.