Leaf Pattern Scarf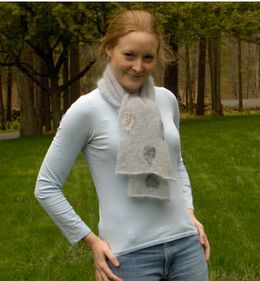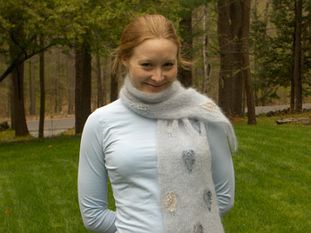 Pattern:
Leaf Pattern Scarf, Vogue Knitting, summer 2005
Yarn:
Le Fibre Nobili
Imperiale
, the leaves were knit in with simple embroidery cotton.
Notes:
This pattern is very forgiving of yarn substitutions. I used a slightly heavier mohair for the MC so that I would get a warmer scarf and I was very happy with the results. The pattern is missing an increase row. There's no errata on the Vogue Website yet but I solved the problem by working a M1R and M1L on either side of the top leaf. If you don't work any increases your scarf will get progressively narrower and narrower...