Bolero Jacket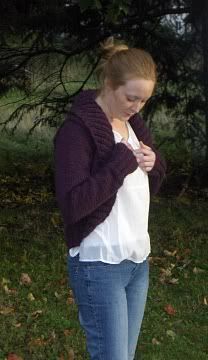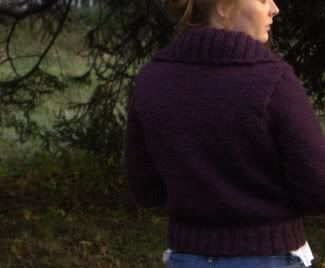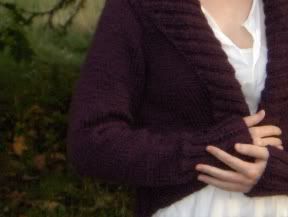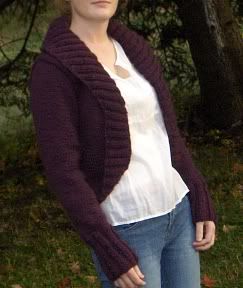 Pattern:
Bolero Jacket, from Debbie Bliss
Simply Soft
.
Yarn:
Reynold's Allagash
, a little over seven skeins.
Notes:
I like this bolero, but I think I'd like it a lot better if it had a button or pin holding the fronts together, which I suppose is easily remedied. When the fronts are not being held together the sides tend to hang rather limply; there's a little too much extra material there or something, making me look a little wider than is flattering. I would have assumed that that was a result of my yarn substitution but I've seen one knit in the recommended yarn and it had the same problem. If I were to knit this again, I'd put a button hole in the ribbing at the center front.