Here and There Cables Scarf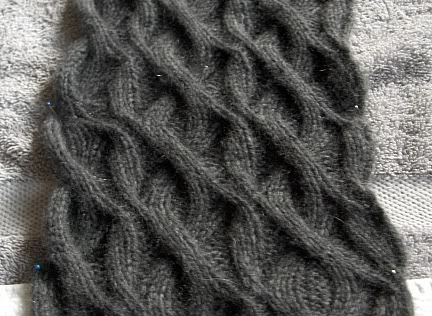 Pattern Detail

Pre-Blocking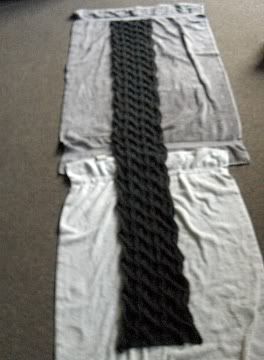 Blurry picture of post-blocking
Pattern: Here and There Cables Scarf from Scarf Style
.
Yarn: 100% cashmere recycled from this sweater: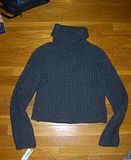 Details in this post
Pattern Notes:
The pattern is a lot simpler than it looks, and easy to memorize. Makes for good TV knitting once you have the rhythm of it down. The only change I made was in needle size, I went up to a size nine needle because my yarn was a little thicker than the one in the pattern. This makes a great man's scarf, especially in a neutral color like this. The blocking made such a difference! I wish I had a better picture of the post-blocking scarf so you cold see how well it opened up but if you look at the picture above, tilt your head, and squint slightly you get the general idea.