Trellis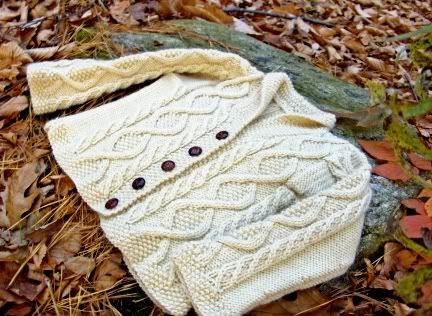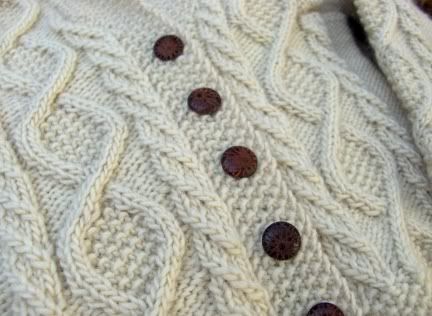 Pattern
:
Trellis
Yarn
:
Brown Sheep Lamb's Pride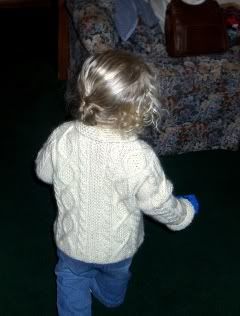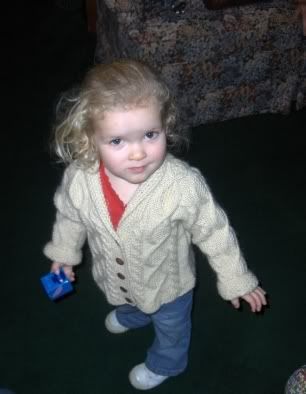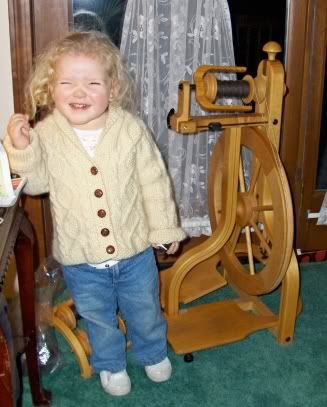 Notes: I had a wicked time with the grafting of the shoulders on this one. I'd never done kitchener stitch on seed stitch before, but I found a good explanation (by Debbie New, author of My favorite knitting book!) on grafting seed stitch here.
I tried joining the shoulders with a three needle bind-off first, just because it was easier and stronger, but wasn't at all happy with the way it looked: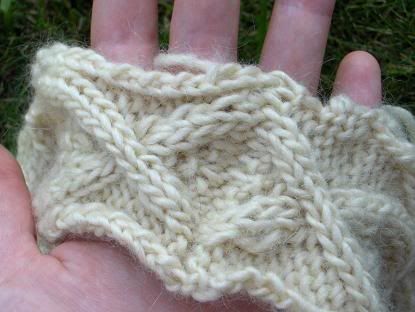 Shoulder seamed with three-needle bind-off
So I followed Debbie New's advice and knit a little swatch of the cable/seed stitch pattern, knit ONE row in a contrasting color, and then finished the swatch in the main color.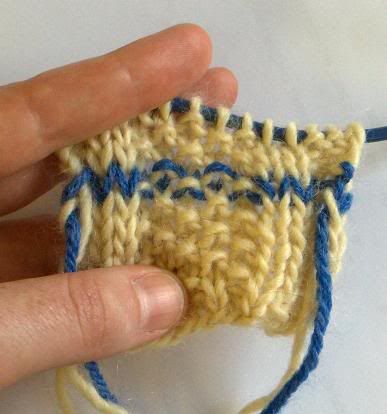 Then I made my grafting yarn follow the pattern of the blue yarn, passing it in and out of the stitches in the same way the blue yarn went.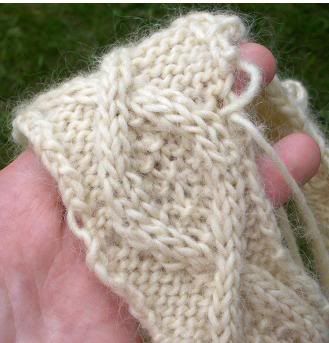 Shoulder joined with kitchener stitch
It looked much better grafted like that. And once it was blocked you couldn't even tell it had been grafted.